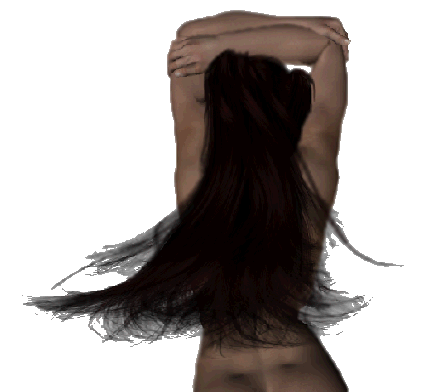 If you use Poser, Bryce, Vue, or another 3d rendering program, there is a plethra of free content to use with them. here are a few links to some free stuff.

All of these sites have stores, forums and galleries, but where is the free stuff? Read on.


= Home of Victoria. This site has a free model every week. You may have to sign up for the newsletter, but models are always very high quality and archived. There is also free stuff in the forums.

Renderosity = This community has the largest free section of any site I have ever seen in the 3d community.

Renderotica = If you are looking for that special leather outfit, or erotic pose... look here. Also a section for pictures, and videos where that x rated talent can be shown off.

Poserpros = 2 models/textures on their front page every week.. Bonus = Huge forum section.

3dCafe = This site has a large free section including 3d model and texture maps to use in Bryce or Vue or 3dMas or whatever you use. You can also find free fonts, and sound bytes here.

3d Plants = This is my favorite place to get plant models. Plant of the Month, Plants & Shrubs, Grasses & Weeds, Vines, Aquatic Plants, and Flowering Plants.

3d Cummune = Free stuff in several catagories including Cinema 4D, Rhino, Maya, Poser, Bryce, and you name it, it's there. You need to sign up, but it is free.

3d Studio = While this site charges for most of it's models and textures, it has a good collection of textures that are free and excellent for 3d work. the Buildings #1 set alone has 132 textures of building fronts, and the grass set is 48 textures, and the walls are a set of 62 textures.

Bryce Alive Network = A free set of Primatives for Bryce

Bryce Realm = Some objects and Material files for Bryce. After all, you can never have enough terrain materials!

PhilC Designs Ltd. = Free models for Poser 4 and 5.

Fantasy 3D = Great models and textures by several different people like Anton Kisiel, Lemurtek, and Xanos. If nothing else get the Angel Wings by Phil Hokusai. These are best free wings around.

Digital Babes = Hair for Poser by Kozaburo. This hair is so good you should pay for it. But don't, cause it's free.

Runtime DNA = There are several catagories of downloads from this site. Poser 5, Photoshop, Lights, Vue D'Esprit to name a few. You must be a member, but it is Free.

ISOP = Click on Projects, then Victoria for everything you need to turn Victoria 3 into a maid. Or nurse. Whatever your fetish is.

Studio Maya = Home of the Free Maya Doll, and anime girl type figure. Don't miss the Maya Hair-Poser 4 link...4 pages of free Hair for Poser.

Rendervisions = Relatively new site with the most offerings in the Poser category.

Whispered Dreams = Start your animal collection for Poser, for free

Cintinuum Skies = Free Jpg images, 360 deg spherical maps skies and spherical texture maps of skies and Star Maps -(Sky Domes), for any 3d program, ie Lightwave, 3dMax, Maya, softimage, Vue, Bryce, or Poser. Very nice.

Toucan = Fish, flowers, and insect models in 3ds form which can be used in Poser, Vue, Bryce, or any program that will use the 3ds format. So many types of fish... did i mention they are free?

Turbo Squid = A few free items. While this site has a lot of models, most are quite pricey. If you are on a budget.. and who isn't, there are cheaper places to buy, unless of course you need a specific model such as the Sikorsky MH60A Blackhawk for 159 dollars. Then maybe it's worth it. UPDATE: New forums with Job Posting Section for graphic artists/modelers.